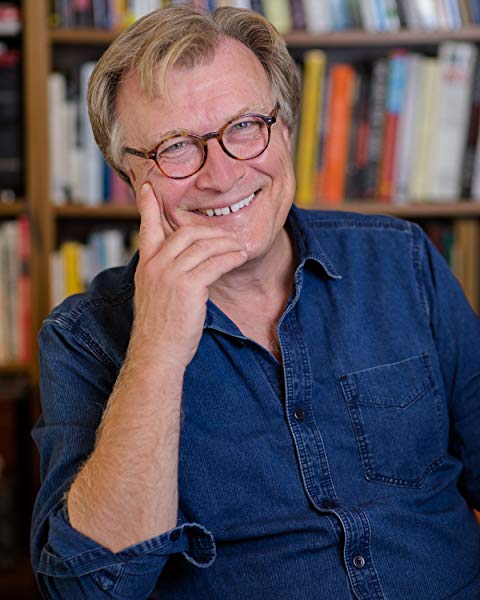 Discussion with
Mark Larson
The Infinite scope of Small
Listen to the Conversation
Join us as we explore the unique aesthetic of storefront theater with Steep Theatre actor, co-founder and artistic director, Peter Moore and executive director, Kate Piatt-Eckert in a conversation moderated by Mark Larson, author of Ensemble: An Oral History of Chicago Theater. What is the history of storefront theater in Chicago? What role did it play shaping the Chicago theater movement? How does the physical size of a theater inform and shape artistic choices and impact the audience experience? What are the unique challenges and virtues of smaller performance spaces? How do storefront theaters define "growth" going forward?
Our friends at Women & Children First will have copies of the book available for sale, which Mark will be happy to sign during or post-discussion reception at The Boxcar.
Monday, October 7
7:30 pm
Steep Theatre - 1115 W Berwyn Ave
Ensemble: An Oral History of Chicago Theater
By Mark Larson
Chicago is a bona fide theater town, bursting with an explosive, innovative vitality that not only provides enrichment for Chicagoans but feeds every sector of the entertainment industry—from Hollywood to Broadway to Studio 8H—for as long as it's delighted dedicated local fans. Ensemble is an in-depth, first-of-its-kind history of Chicago's internationally celebrated theater scene, spanning 65 years and told through first-person accounts from the people who made it happen.

Among many other topics, this book explores the early days of the fabled Compass Players and the legendary Second City in the '50s and '60s; the rise of internationally acclaimed ensembles like Steppenwolf in the '70s; the explosion of storefront and neighborhood companies that began in earnest in the '80s; and the enduring global influence of the city as the center of improv training and performance.

Drawing from more than 300 interviews, Ensemble weaves a narrative that expresses the spirit of Chicago's ensemble ethos: the voices of celebrities such as Julia Louis-Dreyfus, Ed Asner, Harry Lennix, George Wendt, Michael Shannon, and Tracy Letts co- mingle with stories from designers, composers, and others who have played a crucial role in making Chicago theater so powerful, influential, and unique.